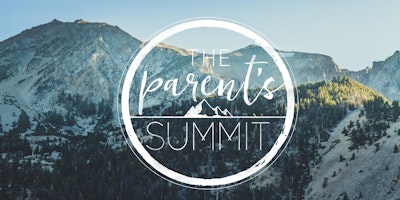 Register
A FULL DAY EVENT GEARED AT PROVIDING THE BEST EQUIPPING, ENCOURAGEMENT AND RESOURCES AVAILABLE. The Parent's Summit is an exciting one day event full of resources, equipping and encouragement for parents of all ages and stages.  Keynote speakers for 2017 include Dr. Kevin Leman, Barnabas Piper, Liv Ryan, Hannah Demers, David Bondeson and special guest Joshua Jordan! Expect top notch parenting teaching, great community and an exciting atmosphere at we…
Latest Event Updates
Tonight's game night is cancelled due to a scheduling conflict.
If you are hoping to join us for the District Youth Conference this January, we need to have your forms and payment submitted tonight, November 30th!
All the info, including forms are on the website: www.thesoulgarage.com/districts-2017
We would love to have a bunch of new students join us, so please invite your friends.
We do have some scholarship money available to help those in financial need, so please contact Pastor Tony if you need some assistance getting to Districts.  We want everyone to come!
Join us for a new series called Growth through Suffering, starting this Wednesday, November 2.  Come a little early and we'll have campfire donuts, hot chocolate and hot apple cider.
Last week, Andre challenged everyone to see if they could remember the lies we've addressed during our series "The Lies We Believe & The Truth That Frees".  If you can tell him each of the lies, he might have a treat for you!  Here's a cheat sheet to help prepare you:
Sept 28: Pt 1: God is Holding Out on Me (Adam & Eve)
Oct 5: Pt 2: My Worth is Determined by my Performance (Psalm 139)
Oct 12: Pt 3: I Deserve To Be Treated Fairly/Right to Revenge (Jacob & Esau)
Oct 19: Pt 4: I'm Better Off Keeping My Sins a Secret (David & Bathsheba)
Oct 26: Pt 5: I Don't Need God (King Nebuchadnezzar)
DON'T FORGET TO TURN IN YOUR FORMS AND $25 DEPOSIT IF YOU WANT TO SECURE A SPOT FOR OUR DISTRICT YOUTH CONFERENCE!
FOR ALL THE INFORMATION ABOUT DISTRICTS, CLICK HERE
Today, October 26th is the FINAL day to purchase Christmas Wreaths for the Soul Garage fundraiser! If you are interested in purchasing a wreath, garland, cross, or candy cane to decorate your home this Christmas and want to support the Soul Garage youth ministry, please drop off your order today at the church or email Pastor Tony ASAP!  Email: tony@soulgarage.com
Size and Pricing
24″ Wreath  =  $20
36″  Wreath =  $30
48″  Wreath =  $35
60″  Wreath =  $40
10′  Garland =  $20
25′  Garland =  $25
Cross  =  $25
Candy Cane  =  $25
Discount Cards are also being sold at the same time, though the Discount Card sale will continue longer.  More details on the Discount Cards HERE.  The Wreath orders must be finalized TODAY!  Prepayment is required and the orders can be picked up or delivered the week of Thanksgiving.  Checks can be written to Maranatha EFC.
Thanks for supporting the Soul Garage youth ministry!
We work hard to provide multiple opportunities for youth to raise funds to help pay for the costs of the fun events and trips we take as a youth group.  The fall fundraising we are currently in the middle of involves selling Christmas Wreaths and Discount Cards.
ALL Christmas Wreath sales must be submitted by Wednesday, October 26th!!
Discount Cards can be pre-sold along with the wreaths, but the Discount Cards will be available for selling through November.
Youth benefit directly from these sales to offset the cost of whatever events they participate in between now and June 30, 2017 (Fall Retreat, District Youth Conference, Ice Caves, Christie Mountain, EQUIP Middle School Retreat, Summer Mission Trip, etc.)
For every item on the wreath sale, students will earn $5.
For every Discount Card, students will earn $8.
The businesses offering discounts this year on our Discount Cards have been finalized.  To see the full list, check out the Discount Card page on our website by clicking HERE.
If you need help thinking who you might be able to sell to, use the following list as a starting point:
Family members
Relatives
Neighbors
Teachers
Coaches
Church family
Friends at school
Parents of your friends
Teammates
Parents of teammates
Co-workers
Boss
Parent's co-workers
Complete strangers
Facebook friends
There will be prizes for the top sellers!!
Our first teaching series in the Soul Garage this fall is called The Lies We Believe and the Truth That Frees.  All 6th-12th grade youth are invited to come join us this Wednesday, September 28th as we explore common lies we tend to believe and allow Scripture to speak truth into our lives to combat the lies we may believe.
What lies do you have a tendency to believe?
For part 1 of this series, we are going to look at one of the first lies humanity ever bought into, which eroded Adam and Eve's trust in their very Creator.
Come join us!  Bring a friend.  Bring your parents this week as well.  We are inviting all parents to come hang out with us for one night this fall to learn more about what we do at the Soul Garage and hear more about fundraising opportunities we are offering this year.
If you have not already turned in your Fall Fling forms and payment, the final payment and ALL forms are due this week, Wednesday, September 28th!